Luna Park
Want to have a fun evening with your family or friends during your vacations in Charente-Maritime? A few minutes away from the Eldapi Vacances campsites is an amusement park for children and adults open every evening during the summer: the Luna Park…
Luna Park, a children's paradise in Les Mathes
When on vacation by the sea, it is not always easy to find a tourist activity that pleases both parents and children. Fortunately, in the commune of Les Mathes, there is a fairground park open in summer, the Luna Park.
Luna Park is not a franchise but only a name used by many amusement parks and fairgrounds since 1903. There are now about ten in France alone. Luna Park des Mathes opened in 1988. It was called Palmyre Park at the time, before expanding and becoming Luna Park 2 years later. The concept is simple: a free entrance and the possibility to take a ride for a fixed price. The attractions are diversified enough for everyone to enjoy.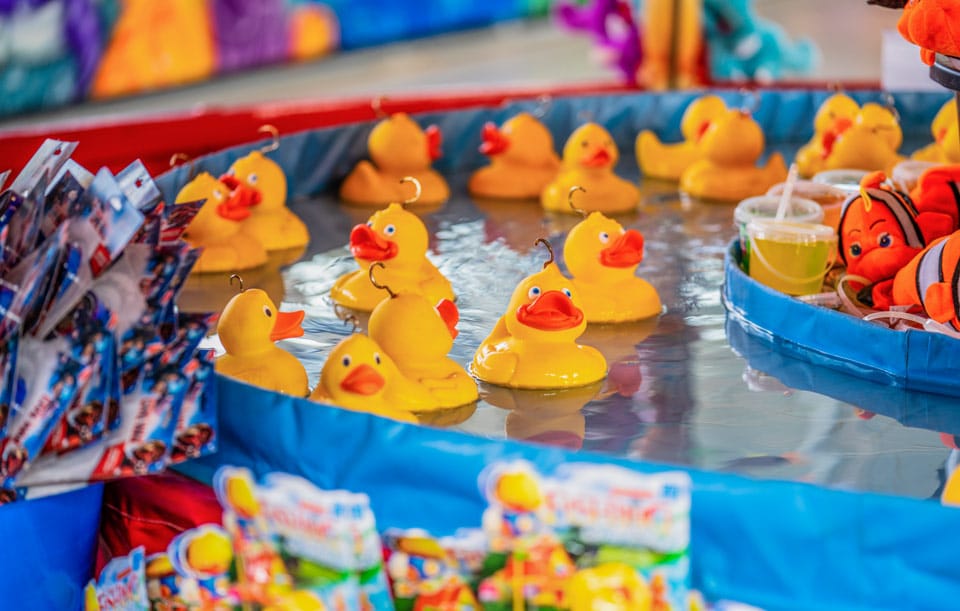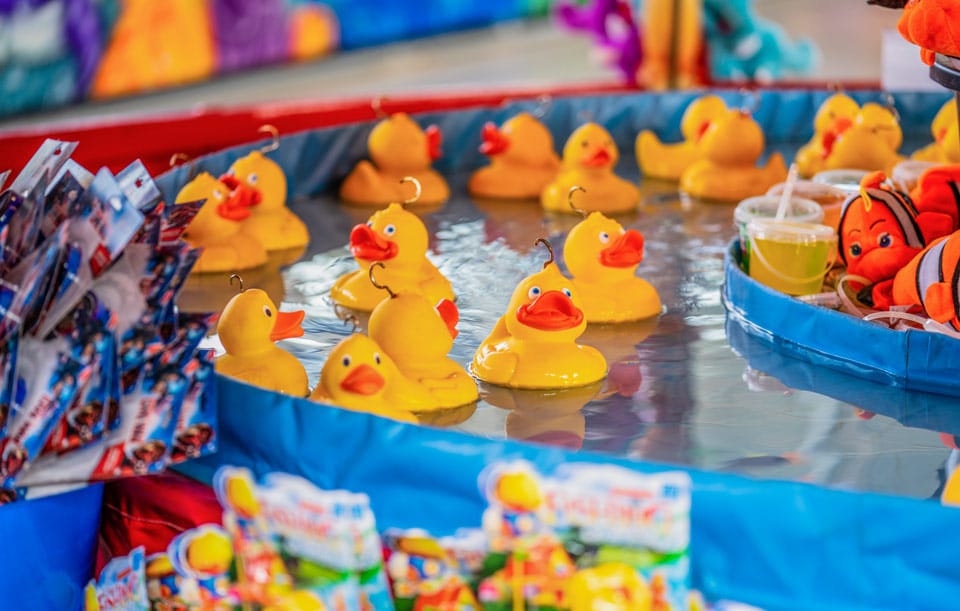 The attractions and rides of Luna Park
Luna Park offers about 50 attractions and rides for all ages.
For example, the little ones will appreciate Youpi Pirate and the duck fishing. The Dragon and Splash are more eventful attractions that the whole family will enjoy. And Buggy's will be appreciated by the many children who love cars!
But that's not all, because the Thriller haunted house, Jurassic, a laughing palace and an ice palace are the most immersive attractions of Luna Park! Want to immerse yourself in an unknown universe for a few minutes? This is for you!
For the more daredevil, there is no shortage of thrill rides either. The Jet Star roller coaster is the number one attraction in the park, but there are many others: MegaSlide, Mega King Tower, Booster, GForce and a pirate ship will surprise you.
And of course, there are also more traditional attractions, such as bumper cars, arcade games, and the teddy bear catcher. Luna Park even has a miniature golf course! It's an 18-hole course with a pirate theme. It takes between 45 minutes and 1 hour to play the course.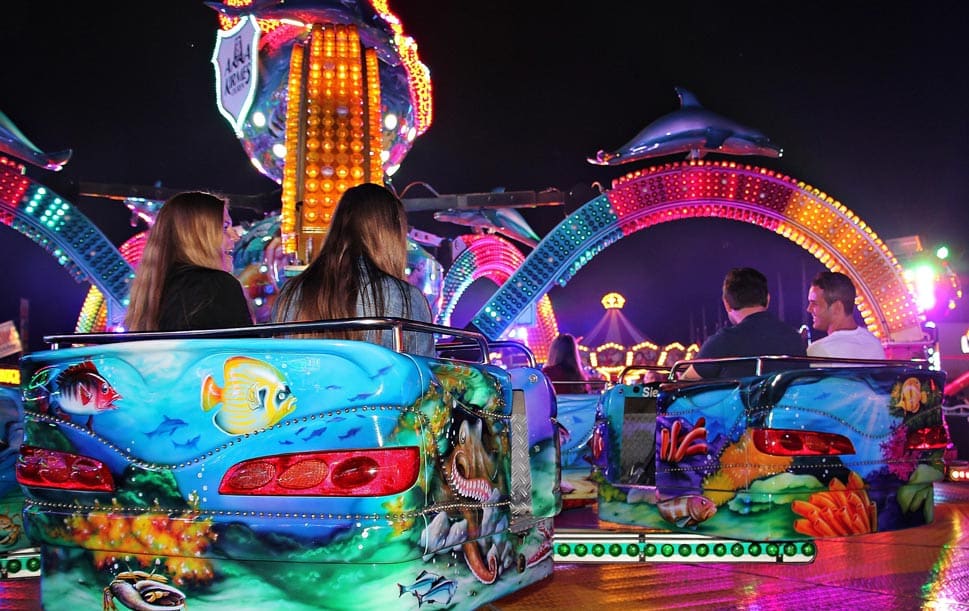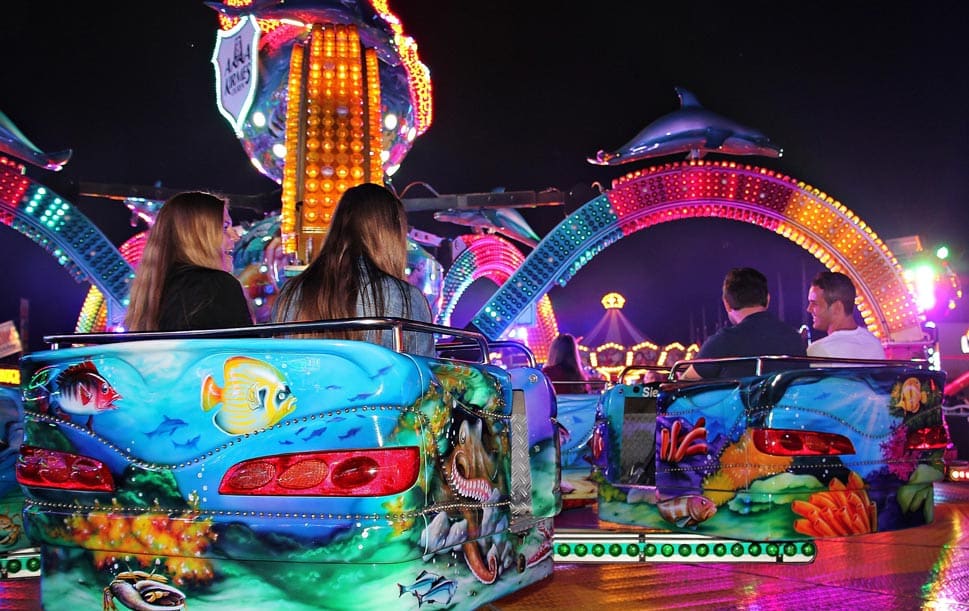 Information, rates and schedules
The park offers a single price per ride set at 2.50 € per person (some rides have an additional cost). The entrance is free.
Luna Park is only open during the summer months (July and August) in the evening. The attractions open at 8 pm and close at approximately 2 am. The miniature golf course opens at 4 p.m. and closes around 11 p.m.
In addition to all the attractions, Luna Park offers several food services, including a brasserie. You can eat appetizers, pizzas, fries, burgers and sandwiches. Adult and children's washrooms are available on site. Food services open at 6:00 pm. On the sweet side, you can enjoy ice cream, candy apples, churros, waffles, pancakes and of course barba papa!
Good to know:
Every Tuesday, around 8:30 p.m., Disney characters arrive for the joy of the youngest.
Every week a superb fireworks display is fired from the park
It takes about ten minutes to get to the park by car from the Eldapi Vacances campsites. On site, a free parking is available to visitors.
Discover the surroundings of the campsites