Purchase of new and used mobile homes
Buy a mobile home in Charente-Maritime
You want to own a mobile home in a campsite but you are afraid to start?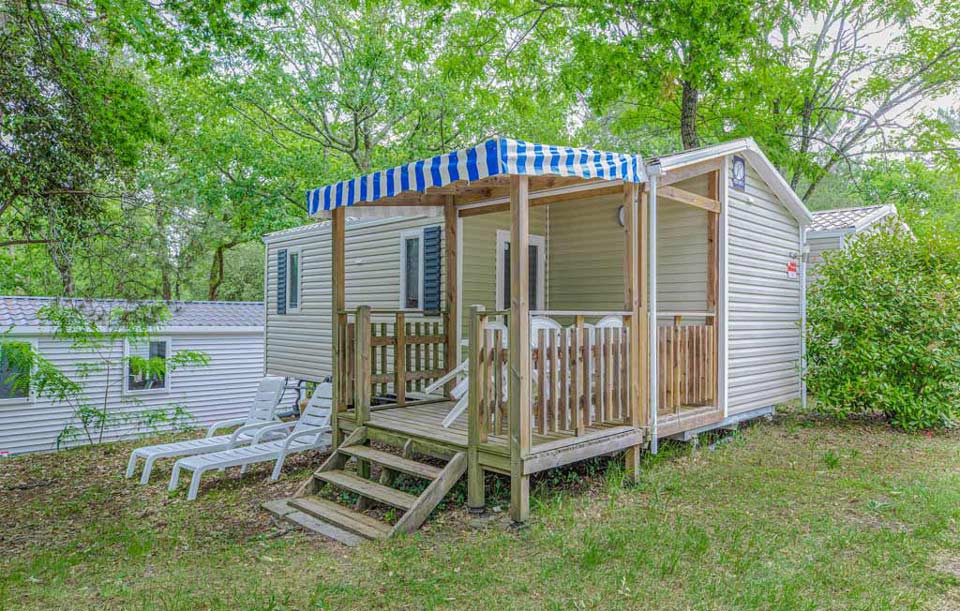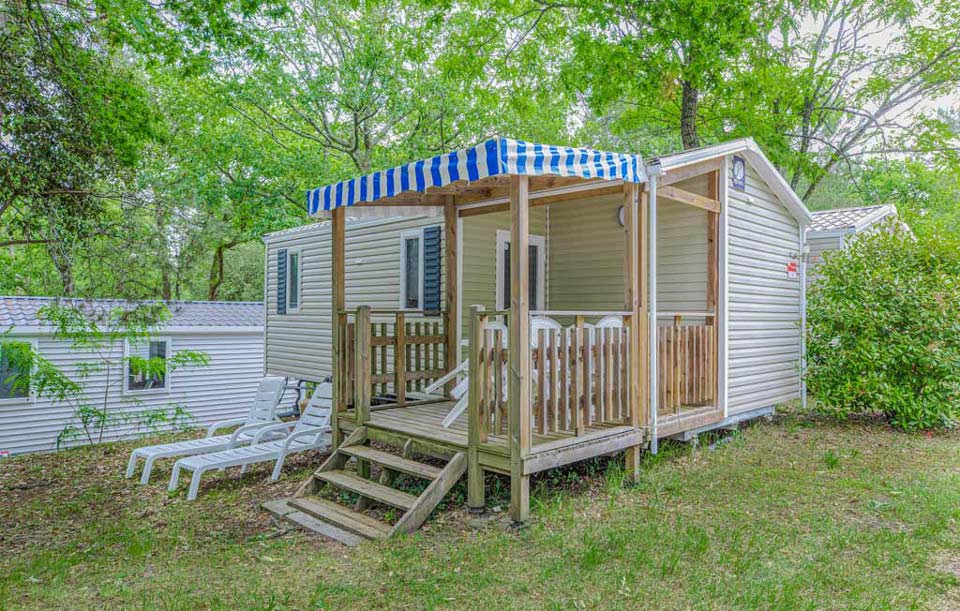 Take advantage of a discovery weekend, one night free in our mobile homes!
We welcome you for free according to availability on the campsite La Ferme, do not delay because the places always leave quickly.
A night offered on the campsite La Ferme is the opportunity to make your own idea:
You will have a precise idea of the geographical location of the campsite.
You really test the comfort of a mobile home.
You try for free for 1 night up to 6 persons.
You extend by 1 additional night at -50% if you wish.
You have plenty of time to visit the campsite and soak up the atmosphere.
You can find the best pitches.
You meet and exchange with other owners.
You will be welcomed by a consultant who will answer all your questions.
You can come alone, as a couple, with family or friends, up to 6 people.
Above all, you decide freely without any obligation to buy.
Need information? You have a project ? Please contact us
Pitch for new or used mobile home available
You want to invest in a mobile home and install it in a pleasant and secure campsite?
Eldapi Vacances offers in its 4 star campsite sumptuous plots of 140m² to 200m², planted with trees, landscaped, and delimited by hedges.The campsite is ideally located, between Royan and La Palmyre, 5 kilometers from the beaches.
You will have access to many services:
Indoor heated pool open from April
Paddling pool, slides
Playgrounds
Multi-sports field
Mini golf,
Animations for young and old, kids club in high season
Supermarket, snack bar, pizzeria… everything you need in the vicinity.
Enjoy your property from March 7 to November 13!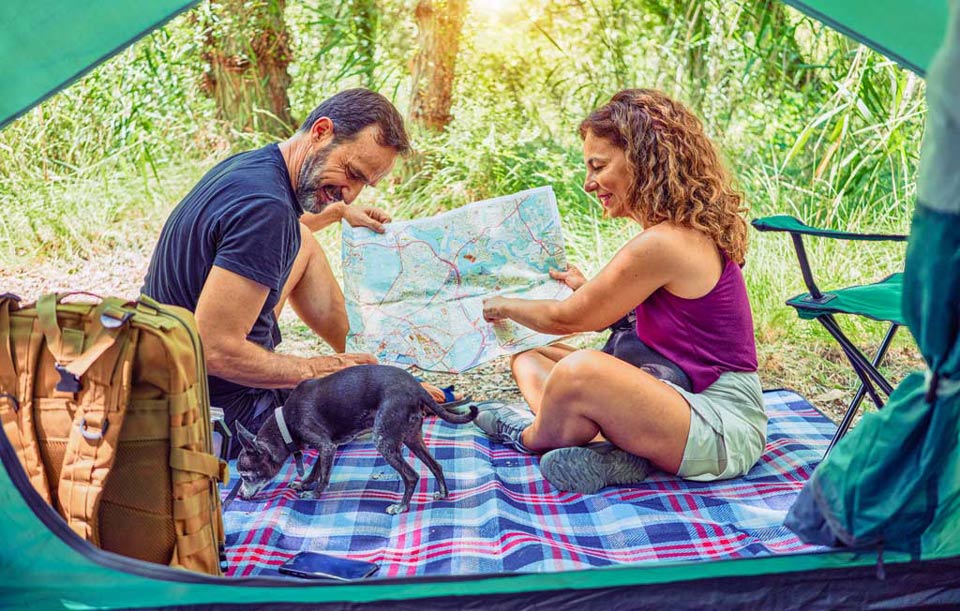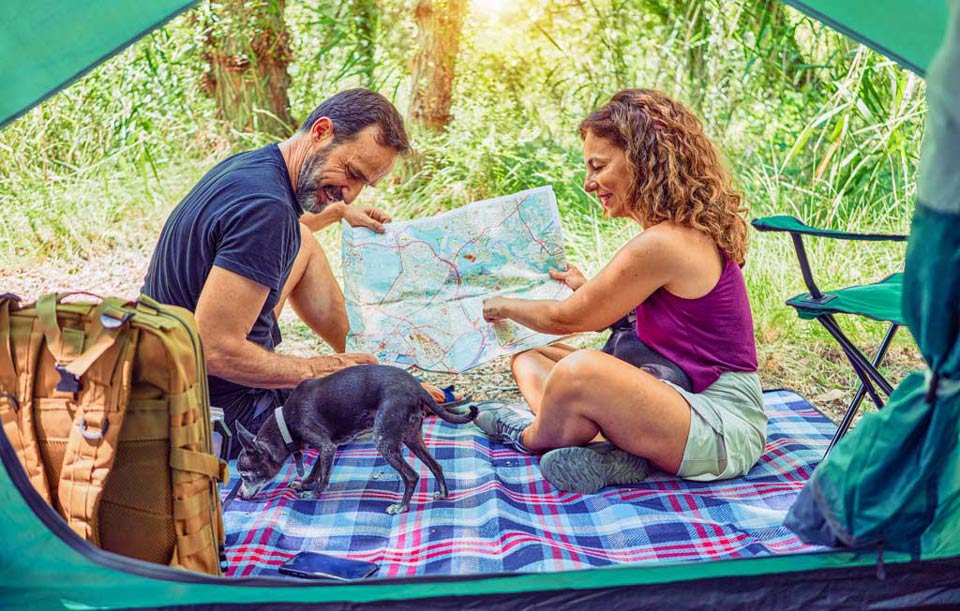 Find a campsite for your mobile home
You already have a mobile home and you are one of the thousands of people who enjoy camping in the open air? You want to change the landscape, the atmosphere, you want to discover another campsite or another region?
Pitches for your new or second-hand mobile home are available! Today, it is more than 65 owners who trust us 8 months of the year for their vacations.
Here is what Eldapi Vacances can offer you*:
Plot of land: 140m².
Rent : 3498€ (water, electricity, included)
Opening : 7 March to 13 November
Our consultants are waiting for you at 05 33 06 27 14 or contact us.
*On acceptance file
Priority right to renewal : 3500€ (clients / mobile homes coming from outside).
Eldapi Vacances allows the rental of your accommodation, without any commission, with a real rental power to amortize the price of the plot.
Thanks to our partner Mobil-home Serenity you can obtain the status of non-professional furnished renter and thus recover the VAT (10% on the rental of the plot and 20% on the purchase of the mobile home).
Information on non-professional furnished rentals
Recovery of 20% VAT on your mobile home purchase
If your project of buying a mobile home foresees a rental income, you have the possibility of recovering the amount of the VAT (20 %) on your investment, if you make your purchase with a professional:
Campsite or PRL (Residential Leisure Park)
Dealer
Reseller
An owner who has already opted for the status of LMNP (Loueurs en Meublés Non Professionnels)
This step, which is entirely legal, implies the rigorous follow-up of procedures which our partner (the agency Mobil-home Serenity) proposes to take care of.
Stop the scams! Secure your mobile home purchase
The acquisition of a mobile home normally rhymes with pleasure and vacations, yet there are still too many cases where owners are blocked from reselling or renting.
Heavy constraints, crushing loads… before the dream becomes a nightmare, have the reflex to be well informed.
Administrative follow-up of your mobile home
You are the happy owner of a mobile home that you are going to rent, or that already generates rental income?
Do not take it too late and contact the leader of the LMNP status in France, Mobil-home Serenity, in order to secure and frame your purchase of mobile home.
Our rentals and the opinions of our customers