Campsites near Royan with swimming pool
Very popular, Royan is one of the essential seaside resorts of Charente-Maritime. Putting down your suitcases for the time of a stay is the assurance of a great vacation! La Ferme and L'Écureuil, two campsites located near Royan, offer a different idea of vacations! Eldapi Vacances is two campsites labeled VACAF near Royan.
A stone's throw from Royan
Seaside resort open on the estuary of the Gironde and the ocean, Royan enjoys many assets such as the fine sandy beaches, the generous sunshine, the activities…
A successful vacation here begins with the search for a campsite near Royan. Campsites of the Eldapi Vacances group, La Ferme and L'Écureuil are located in Saint-Augustin-sur-Mer, near Royan.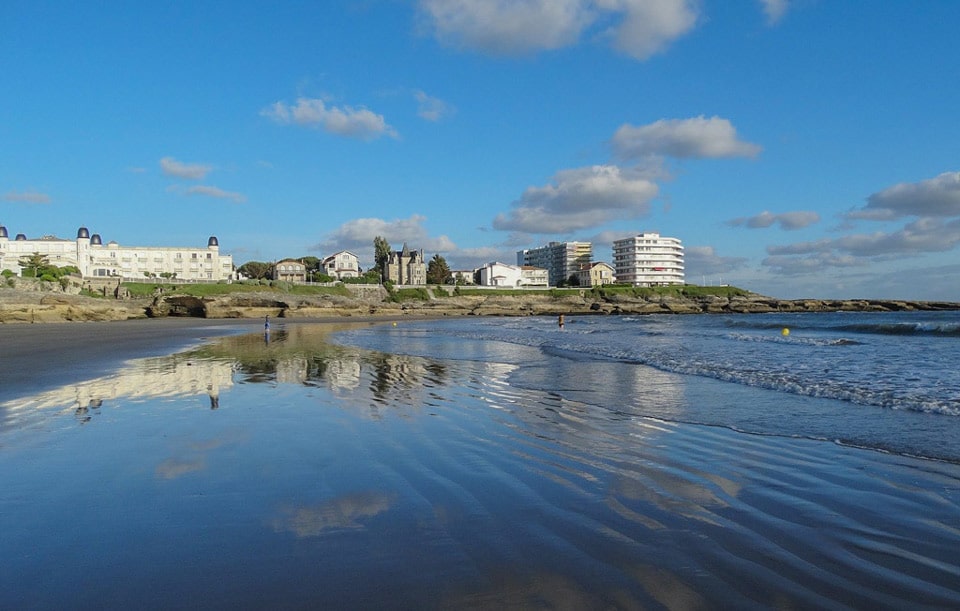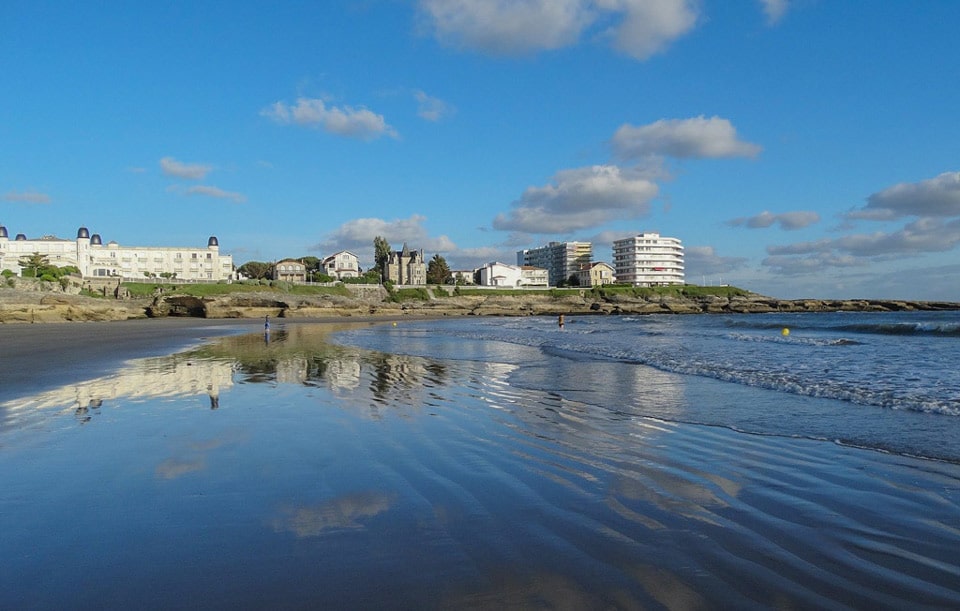 Two campsites, two worlds
La Ferme is an old farm that was transformed into a campsite in the 1960s. From this past, the campsite has kept all the charm of the countryside. Another universe, L'Écureuil plunges you into the pine forest while remaining a stone's throw from the beach. Thanks to these two campsites, the Eldapi Vacances group invites you to get away from it all and relax.
Swimming pools, family activities…
4 star campsites, La Ferme and L'Ecureuil open their swimming pools to you and in particular a water park including an indoor swimming pool within the La Ferme campsite. Good to know: anyone who stays at one of these campsites has access to all the services offered in the two campsites of the Eldapi Vacances group. This guarantees a stay in Charente-Maritime at its best!
Are you planning to spend your vacation in a campsite in Charente-Maritime? Less than 10 km from Royan, the Eldapi Vacances campsites are ideally located to visit the most important places to discover and welcome you in a friendly atmosphere. Enjoy an idyllic stay between swimming sessions and tourist excursions!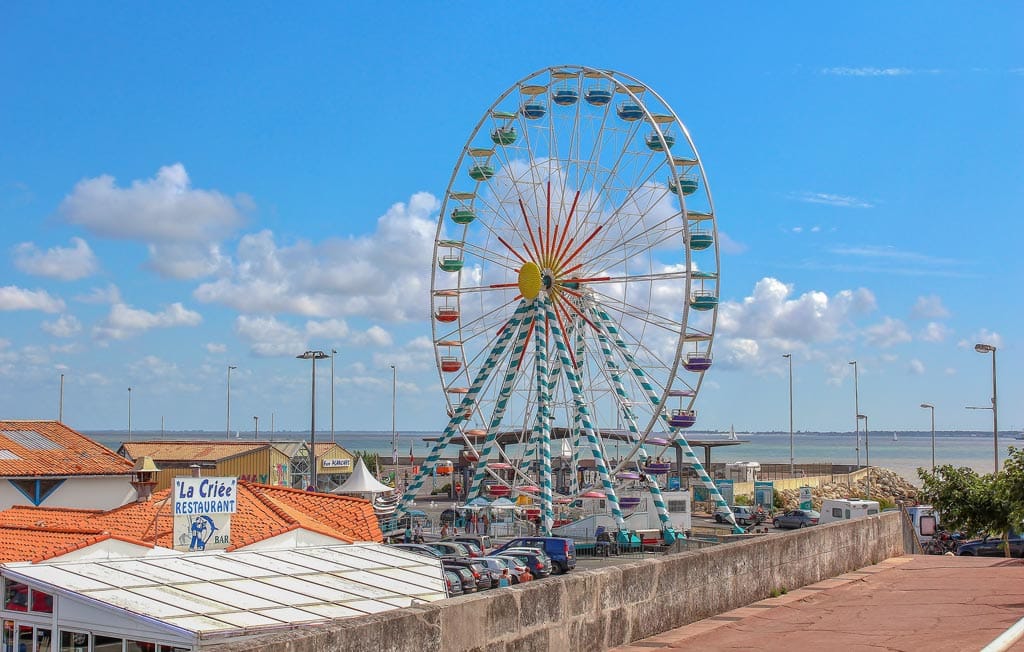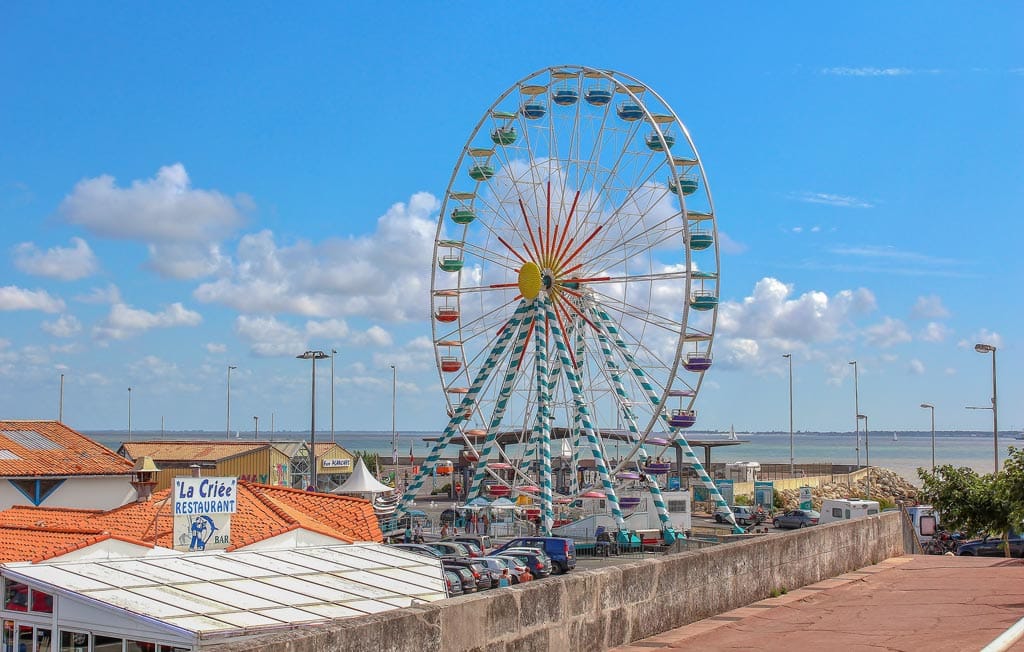 2 campsites 4 stars near Royan
Not far from the sea, just a stone's throw from Royan, our two outdoor hotels Eldapi Vacances welcome you for a family stay combining comfort and leisure. At the campsites La Ferme and Ecureuil, you can enjoy an infrastructure, services and animations designed for adults and children. Between barbecues, laundry, TV room, aquatic area or snack bar, everything is designed to make your vacations relaxing.
Our two 4-star campsites near Royan also offer you the possibility to take part in a variety of sports activities: pétanque tournaments, volleyball, table tennis, archery, mini-golf… Themed evenings are organized for family fun. As for children's activities, there are two clubs for kids and juniors. Supervised by instructors, they can enjoy treasure hunts, manual workshops and make-up sessions in a joyful and good mood!
Mobile home rental Royan
To make the most of your stay in Royan, more than a dozen models of mobile homes await you at Eldapi Vacances campsites, with a capacity of 2 to 6 people. The range is declined in eco, comfort, comfort plus, privilege and premium. The accommodations at La Ferme range from 18 to 47 m² (18 to 33 m² for the Ecureuil campsite). The accommodations include one to three bedrooms with comforters, pillows and undersheets provided. A space with an equipped kitchen, a living room, a bathroom and a toilet complete the interior.
Outside, you will find a covered terrace with garden furniture and deckchairs, perfect for enjoying a family meal outside. You can also enjoy a television, a freezer and air conditioning depending on the model of mobile home chosen. Our campsites' accommodations will make you feel at home during your vacation in Royan.
Royan campsite with swimming pool
Want to refresh yourself between two visits to Royan? Our two Eldapi Vacances campsites have just what you need! Put on your bracelet and go for a relaxing moment.
At La Ferme, discover two heated pools at the perfect temperature. One is covered, perfect for swimming even when the sun isn't shining. Relax on a deck chair by the water while your children get wet in the wading pool. You can easily keep an eye on them while they play on the slide.
The second pool is an outdoor aquatic area with a 20 meter long slide. At the campsite Écureuil, a heated swimming pool also awaits you during your stay near Royan, in a superb natural setting. Bathe or sunbathe while your children play in the water park, a facility dedicated to children. Older children can also enjoy the water games organized by our campsites.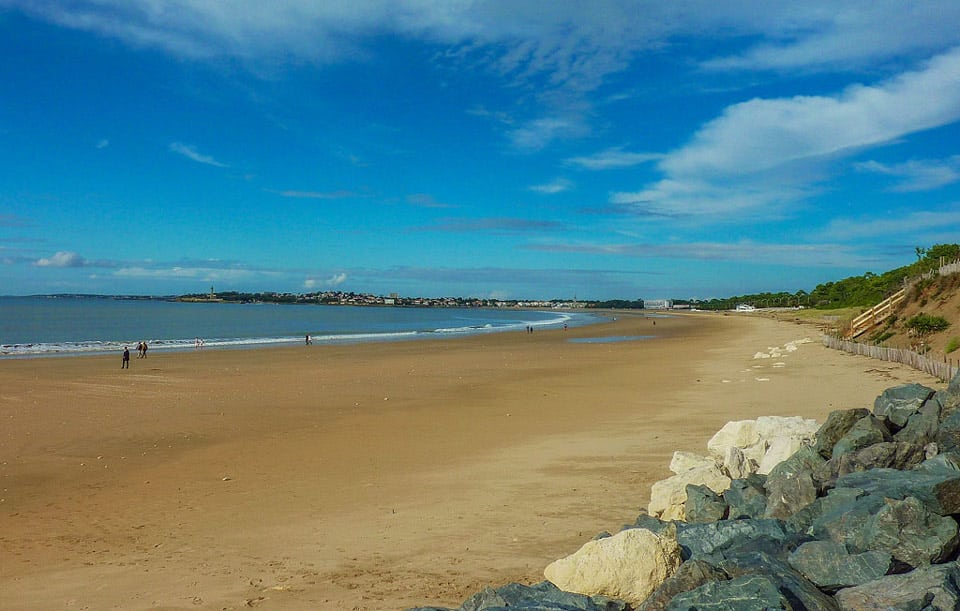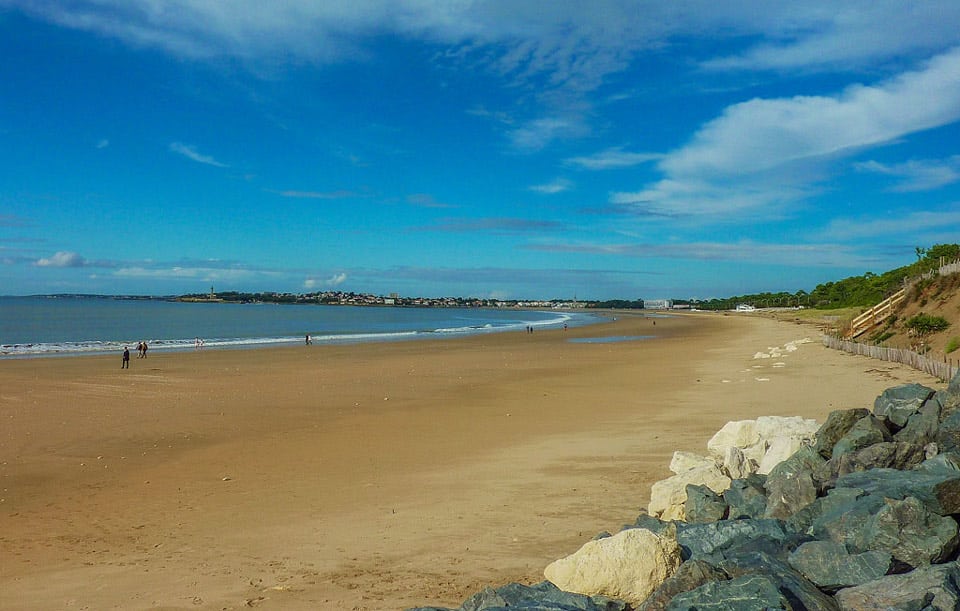 Campsite near the beaches of Royan
If you are looking for a campsite for a vacation by the sea, you have come to the right place. Authenticity, communion with nature and the ocean, grandiose setting, magical beauty of the sunset on the beach … Staying in a campsite by the sea like Eldapi Vacances has its advantages. You can enjoy swimming sessions other than in the pool, not to mention the invigorating water and the multiple virtues of iodine on the body. It is also an opportunity to practice water activities, scuba diving, boat trips …
From our campsites, access in 15-20 minutes to the fine sandy beaches of Royan. Discover the 2 km long Grande-Conche beach, the Foncillon beach facing the Pointe de la Grave, the Chay beach, the Pigeonnier beach protected from the wind and the Pontaillac beach with its casino in its center.
Vacations in Royan
Famous seaside resort, Royan lends itself to multiple visits, between its marina, its architectural originality, its fine sandy beaches… The city also has a cultural heritage not to be missed. Enter the Notre-Dame church, emblematic of modern architecture, and visit the Royan museum. Enjoy a nature break by discovering Planet Exotica, a botanical garden where you can admire reptile species from all over the world, and explore the Jardin du Parc, home to wild garden animals.
As for gastronomy, the central market is perfect for tasting local specialties. Continue your visit of the city by going to discover the carrelets, these fishing nets stretched on huts on stilts. In Royan, don't miss a trip to the Coolongalook park to try your hand at tree climbing. Then head to the Barrière casino for an entertaining evening and try your luck at its games of chance.
Discover the surroundings of the campsites