4 star campsites near Les Mathes
On the border between forest and ocean, Les Mathes, commune of Charente-Maritime (17), shelters one of the most beautiful seaside resorts of the southwest of France: La Palmyre.
Fine sand and sun at the zenith!
Imagine: fine sandy beaches, a sun that gently warms your shoulders, nature walks at will… Pitching your tent on this seaside is the guarantee of an unforgettable vacation! On this coast of Beauty, absolutely superb seaside resorts open their arms to you. This is the case of La Palmyre-Les Mathes.
All that remains is to find a campsite near La Palmyre-Les Mathes… Thanks to Eldapi Vacances, you can choose between two 4-star campsites: La Ferme and L'Ecureuil.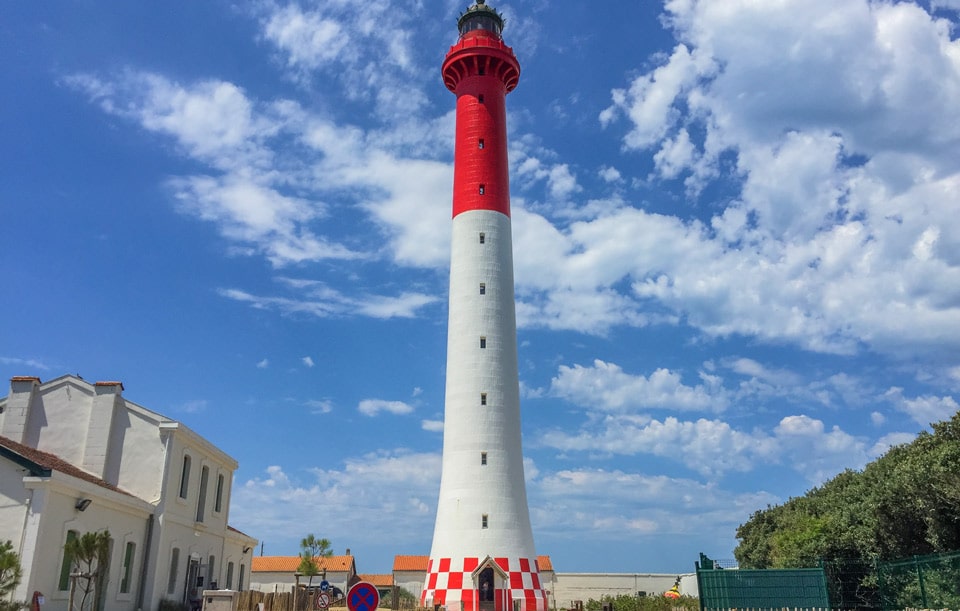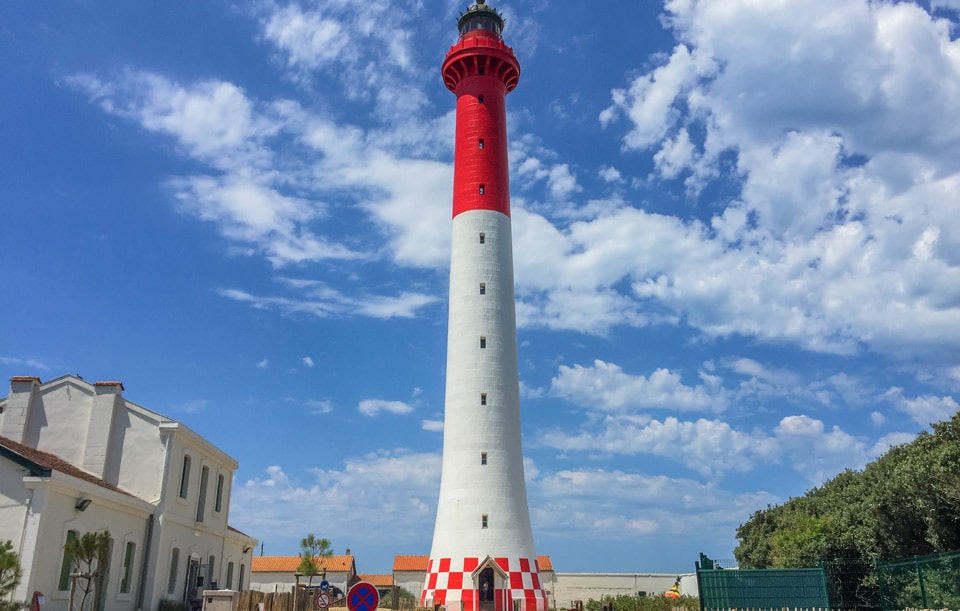 A 4 star campsite by the sea
The first one, an old farm transformed into a campsite in the 60's, offers all the services of a 4 star campsite and in particular an aquatic area with three swimming pools, one of which is covered.
The second one, a 4 star campsite in the middle of the forest of La Coubre, is also equipped with a swimming pool and many services. Located in the town of Saint Augustin sur Mer, these two campsites are close to Les Mathes and therefore to La Palmyre, and are only 5 minutes from the beaches.
Charente-Maritime, between land and sea
With La Ferme et L'Ecureuil, the Charente-Maritime (17) is presented between land and sea. From here, the pine forest is within reach and the seaside opens up before your eyes. With such arguments, the Charente-Maritime is truly synonymous with happy vacations!
Are you planning to come to Charente-Maritime and are looking for a campsite to stay at? At 5.5 km from Les Mathes, the Eldapi Vacances campsites welcome you in a warm atmosphere to discover the sites of the city not to be missed. Have a dream stay between walks and sightseeing tours!
2 campsites 4 stars near Les Mathes
Discover La Ferme et Écureuil, our 4-star campsites near Les Mathes, where you can spend a relaxing and comfortable stay. From the infrastructures to the services and the entertainment, everything has been designed for adults and children to enjoy their vacations!
Enjoy a bowling alley, the necessary to take care of laundry, or a heated swimming pool. Numerous activities allow you to spend days and evenings under the sign of conviviality, between ping-pong and karaoke.
Leave your children in the care of our campsites near Les Mathes for hours of fun and games in the children's clubs.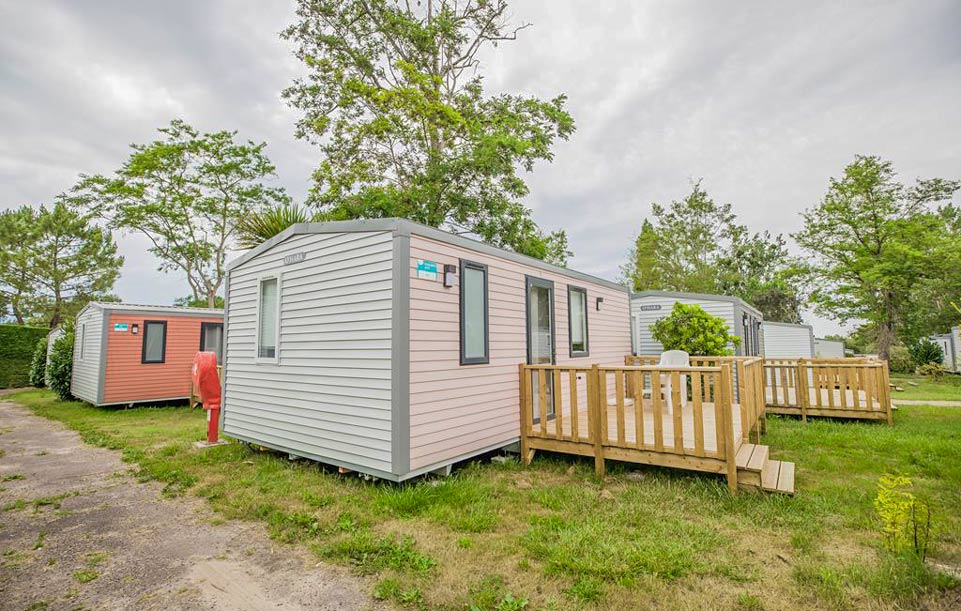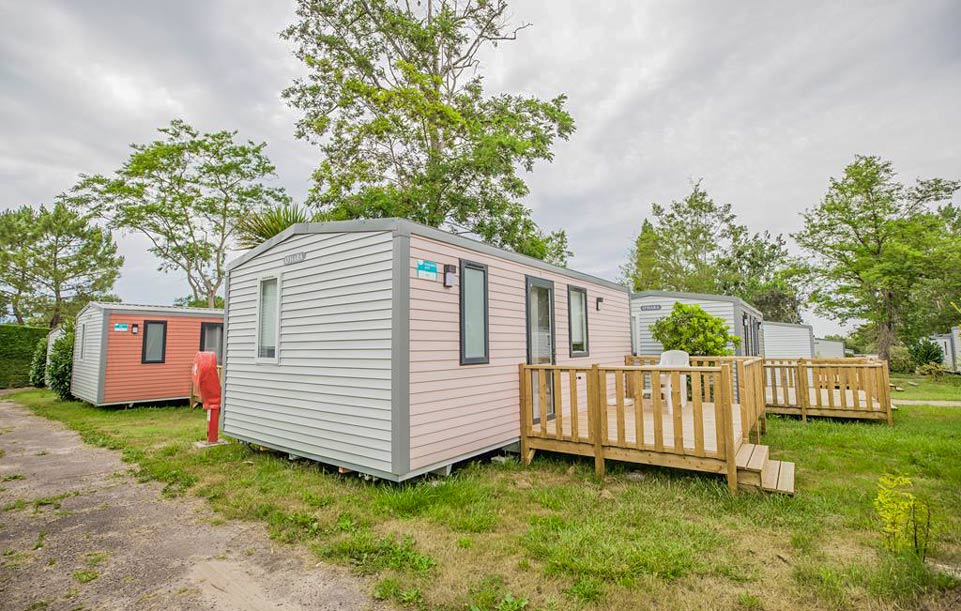 Mobile home rental Les Mathes
If you are looking to rent an accommodation near Les Mathes, consider our campsites Eldapi Vacances. Whether you are spending your vacations with friends, lovers or with your children, they offer you a wide range of mobile homes that are functional in every respect, with five different levels of standing.
The smaller models, from 18 m2, are suitable for couples, while the larger ones, 33 m2 for the Écureuil campsite and 47 m2 at La Ferme, are suitable for groups. They can accommodate up to 6 guests. Each rental has bedrooms (1 to 3), a cooking area, a living room and, depending on the range, a bathroom and a toilet.
A sheltered terrace allows you to enjoy a patch of greenery. The most comfortable mobile homes of our outdoor hotels located near Les Mathes have options such as air conditioning, a safe, television, and a freezer.
Campsite Les Mathes with swimming pool
Looking for a campsite with a water park to make the most of your vacation in Les Mathes? La Ferme and l'Écureuil are the answer !
Our water parks will satisfy young and old. Put on a wristband, put on your boxer shorts and head for the pool. Heated to the ideal temperature of 24 to 28°C, the pools at The Farm include slides and a wading pool for the pleasure of the little ones. There is an indoor and an open-air pool. Ideal for swimming sheltered from bad weather or enjoying the sun, depending on the weather.
The Écureuil's aquatic area is also heated. Swim outside while watching your children splashing around in a dedicated pool equipped with games, water jets and a paddling pool. These are wellness vacations that await you at the heart of our campsites during your stay in Les Mathes.
Vacations in Les Mathes
Not far from our campsites in Saint-Augustin-sur-Mer, the seaside resort of Les Mathes is located in a splendid natural environment. It is the ideal place for beautiful walks and hikes in the heart of nature in the state forest of La Coubre. Many kilometers of bike paths and circuits wind through the trees. The forest also lends itself to an escape game. In Les Mathes, discover the district of La Palmyre and its famous zoo where you can admire 1 600 animals.
At the end of the town, visit the lighthouse of La Coubre which stands on the point of the same name and overlooks the bay of Bonne Anse.
Vacations in Les Mathes are also privileged moments to spend with the family on the beach to have fun, between lazing around and water activities such as kitesurfing. Land sports are not lacking either, between quad biking and tree climbing.
Discover the surroundings of the campsites