Campsites near Saint-Palais-sur-Mer 4 stars
To prepare and organize one's vacations is already to leave for a while… The mere mention of Saint-Palais-sur-Mer, a town in Charente-Maritime (17), is enough to transport us to the seaside of southwest France.
Seaside resort:
Located at the mouth of the Gironde estuary, Saint-Palais-sur-Mer has been a popular seaside resort since the late 19th century. Open to the ocean, its architecture traces its history from the Belle Epoque to the Roaring Twenties.
Another particularity: Saint-Palais-sur-Mer is located in the heart of a pine forest. Between ocean and greenery, the town combines an art of living which one quickly takes a liking to.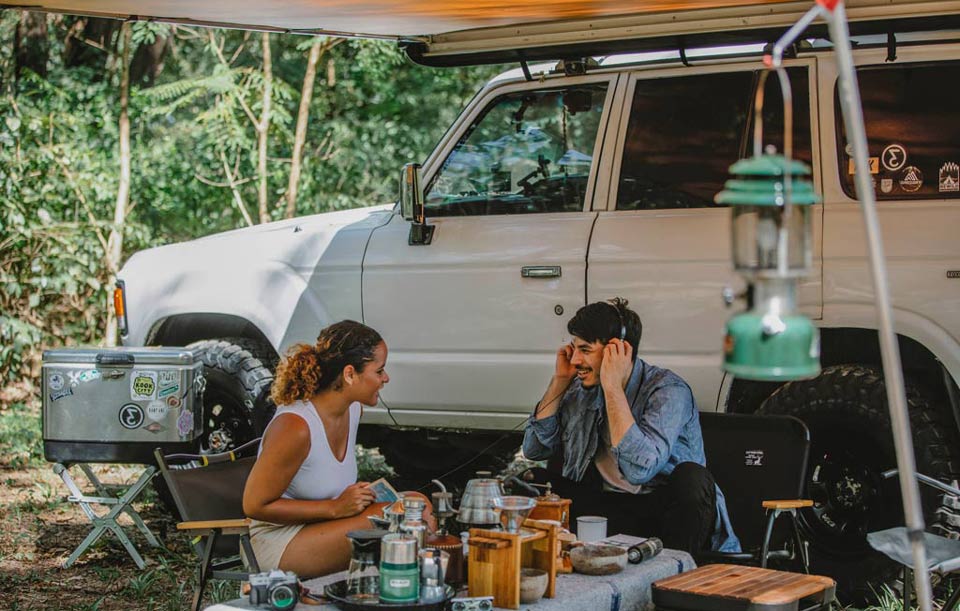 Vacations… a reality!
Don't dream anymore and make this vacation wish a reality.
Eldapi Vacances offers a choice of two campsites near Saint-Palais-sur-Mer in Charente-Maritime (17): La Ferme and L'Écureuil.
These are two 4-star campsites located in the heart of the Coubre forest and near the sea. They are both equipped with swimming pools, high quality services and an ideal location, between land and sea.
Rent a mobile home or a tent, you have the choice!
These two campsites near Saint-Palais-sur-Mer offer all types of accommodation: rental of mobile homes, canvas bungalows, chalets or even pitches for your tents, caravans or motor homes.
The campsites of Eldapi Vacances are also the source of many activities and services. Your vacation can begin.
Are you planning to spend your next vacation in Charente-Maritime by the sea?
Our campsites are ideally located for all your must-see visits, only 7 km from Saint-Palais-sur-Mer. Put down your luggage at the campsite and discover the exceptional heritage of the city between its historical and natural jewels.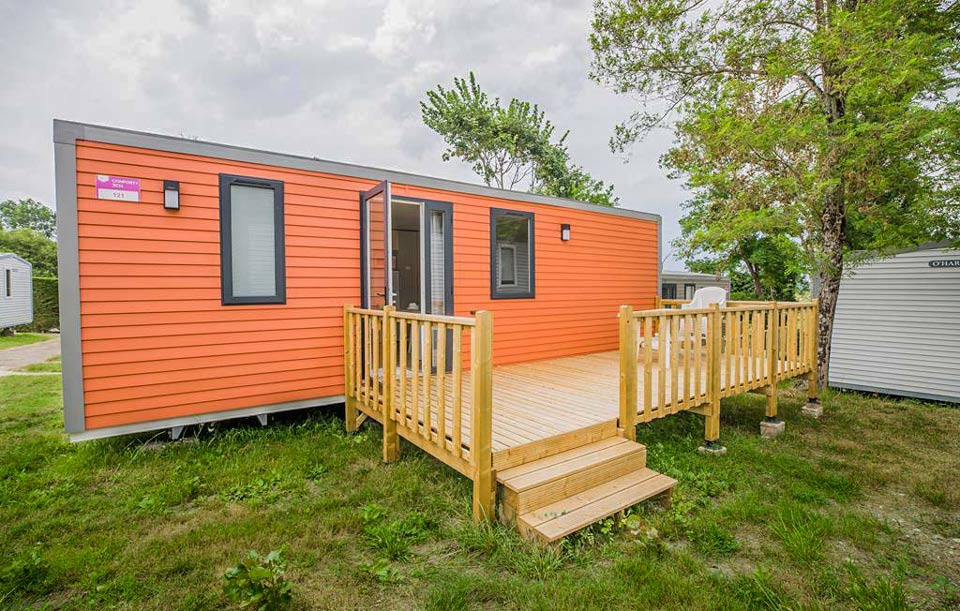 2 campsites 4 stars near Saint-Palais-sur-Mer
Come and spend idyllic vacations in our Eldapi Vacances campsites near Saint-Palais-sur-Mer.
Our outdoor hotels La Ferme and Écureuil welcome you in a warm atmosphere. Discover a multitude of services useful in daily life (laundry, baby kit rental, TV area, snack bar, multisport field…) and many animations.
Access a heated aquatic area at the ideal temperature and enjoy pleasant theme evenings and various sports such as mini-golf, volleyball, archery…
Our campsites near Saint-Palais-sur-Mer also have two children's clubs where children can have fun with a variety of recreational activities.
Mobile home rental Saint-Palais-sur-Mer
If you are looking for accommodation near Saint-Palais-sur-Mer for your next family vacation, look no further!
Our campsites offer many models of mobile homes with between 1 and 3 bedrooms and up to 33 or 47 m2 depending on the outdoor hotel chosen. While the larger ones are perfect for large families, the smaller ones are suitable for couples. Several models, depending on the range, offer interesting options such as a safe to store valuables, air conditioning in hot weather, or a freezer to keep food longer.
All mobile homes include a fully equipped kitchenette, a dining area, a shower room, a toilet and bedrooms equipped with comforters and mattress covers for a comfortable sleep. A wooden terrace completes the set to enjoy the bucolic landscape of the place. Reserve your accommodation quickly in one of our campsites near Saint-Palais-sur-Mer!
Saint-Palais-sur-Mer campsite with swimming pool
Feel like taking a dip? That's what our aquatic areas are for! Ideal for a relaxing break after your sightseeing excursions in Saint-Palais-sur-Mer, come and discover the heated swimming pools of our two campsites, designed for both adults and children, including toddlers.
You can count on an indoor pool at La Ferme, including a paddling pool and a small 5-meter long slide, both of which are perfect for toddlers. Swim laps or relax in a deckchair at the water's edge while keeping an eye on the kids.
The Écureuil campsite also includes a space dedicated to the little ones, with a paddling pool and a pool with games and water jets. Older children can swim in an open-air pool with a 20-meter long slide. Near Saint-Palais-sur-Mer in our campsites, there is no shortage of water fun!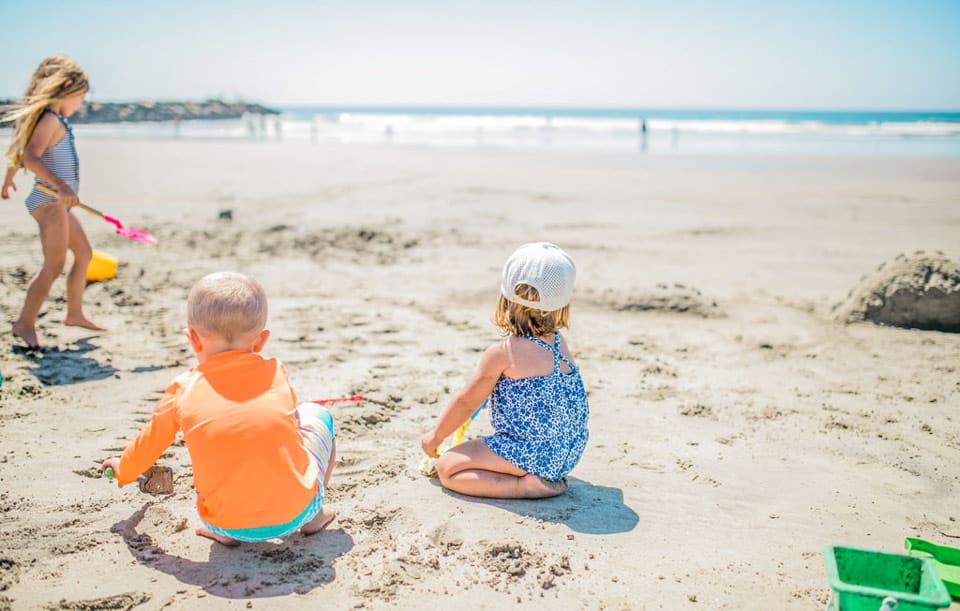 Campsite at 7 km from the beaches of Saint-Palais-sur-Mer
A must for your campsite stay near Saint-Palais-sur-Mer, the seaside is waiting for you. Superb coastal landscapes, splendid palette of colors in the sky on the beach at dusk, possibility of bathing in a different environment from the swimming pool… It is a framework full of charm allowing in addition to benefit from activities which one could not practise elsewhere: surfing, excursion of the marine funds, cruises in boat…
Enjoy hours of beach games with your children, from building castles and sandpits to a swimming contest.
From our campsites Eldapi Vacances, go to the few creeks and beaches of Saint-Palais-sur-Mer in just a few minutes. Located at 7 km, discover the fine sandy beaches of the Grande Côte, the Bureau beach, the Concié beach, the Nauzan beach, as well as the Platin beach.
Vacations in Saint-Palais-sur-Mer
Take advantage of your visit to Saint-Palais-sur-Mer to explore the richness of its historical and natural heritage. Explore the history of the city through its Romanesque church built in the 12th century, its villages, but also its "carrelets" and its neighborhoods with magnificent villas.
You will also be able to discover in Saint-Palais-sur-Mer rocks renowned for the legends associated with them, such as the well of Auture and the Devil's Bridge. The access to the Devil's Bridge is done by the customs path along the coast, which lends itself to a commented walk "On the customs path" on 1.2 km during 2 hours. It is an opportunity to discover the pretty white chapel of the Aviators as well as the Maison des Douanes, a space dedicated to the arts and to the discovery of the coastline.
Extend the discovery of the natural environment of Saint-Palais-sur-Mer by enjoying family time at the beach.
Discover the surroundings of the campsites